January 22-24, 2016 -- Hillary's "not-so-secret" secret
publication date:
Jan 22, 2016
January 22-24, 2016 -- Hillary's "not-so-secret" secret

The documentary film "Weiner," which is the last thing on Hillary Clinton's mind, has generated renewed speculation about the former Secretary of State's and leading Democratic presidential candidate's sex life. "Weiner" is to debut at the Sundance Film Festival on January 24. The film's documentarians,
Elyse Steinberg and Josh Kriegman, were given unprecedented access to former New York congressman Anthony Weiner's uphill campaign for mayor of New York.

While filming Weiner's campaign for mayor in 2013, the documentarians captured some footage regarding Weiner's wife, the personal aide to Hillary Clinton, Huma Abedin, and the former congressman. The footage in question was considered to be so damaging to Clinton's presidential campaign, Steinberg and Kriegman, the latter a former chief of staff to Weiner, were apparently forced by the Hillary campaign to delete some of the footage from the final version of the film.

The film depicts Weiner trying to salvage his damaged campaign for mayor after he was discovered to have been "sexting" images of his genitals to women. Weiner resigned his House seat after his sexting images were made public.

The rumors about the relationship between Clinton and Abedin have been ongoing for a number of years. Congress has raised questions about Abedin's relationship with an investment and consulting firm called Teneo, which former president Bill Clinton has a vested stake both independently and through his and Mrs. Clinton's Clinton Foundation. Abedin was drawing a paycheck from the State Department and Teneo at the same time. Critics have claimed that Abedin's employment as an aide to Clinton while also working for a company tied to Bill Clinton was a clear conflict-of-interest.

There have been constant rumors about Hillary Clinton's sex life, including those of her being a lesbian. In 1998, this editor was in Hollywood discussing a movie script with the Renaissance Agency, which was representing me before the major production studios. It was the Columbus Day three-day weekend and the word on the street and in Mirabelle's, a neighborhood watering hole on Sunset Boulevard, was that Hillary was ensconced with a well-known female Democratic donor in a suite at the nearby Beverly Hills Hotel. For three days, no guests or hotel staff saw the two women. Only room service caught sight of the pair.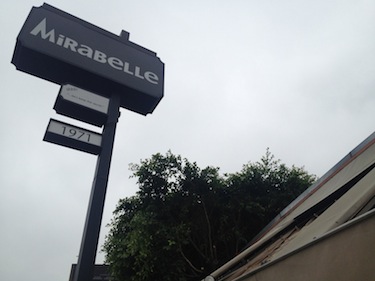 In 1998, Mirabelle's, a well-known hangout for Hollywood stars and starlets, was awash in the story about Hillary and her female lover being holed up in the Beverly Hills Hotel over the Columbus Day weekend.

The story about Hillary and her "friend" was said to have involved a personal introduction arranged between the two by the openly lesbian California Democratic state senator and former Los Angeles Board of Supervisors member Sheila Kuehl. Kuehl is remembered for playing "Zelda" in the TV sitcom "Dobie Gillis."

Rumors of marital infidelity have plagued Mrs. Clinton for decades. However, it appears that the presidential hopeful is more an omnivorous bisexual than she is a lesbian.

Calendar
« &raquo
S
M
T
W
T
F
S
1
2
3
4
5
6
7
8
9
10
11
12
13
14
15
16
17
18
19
20
21
22
23
24
25
26
27
28
29
30
31